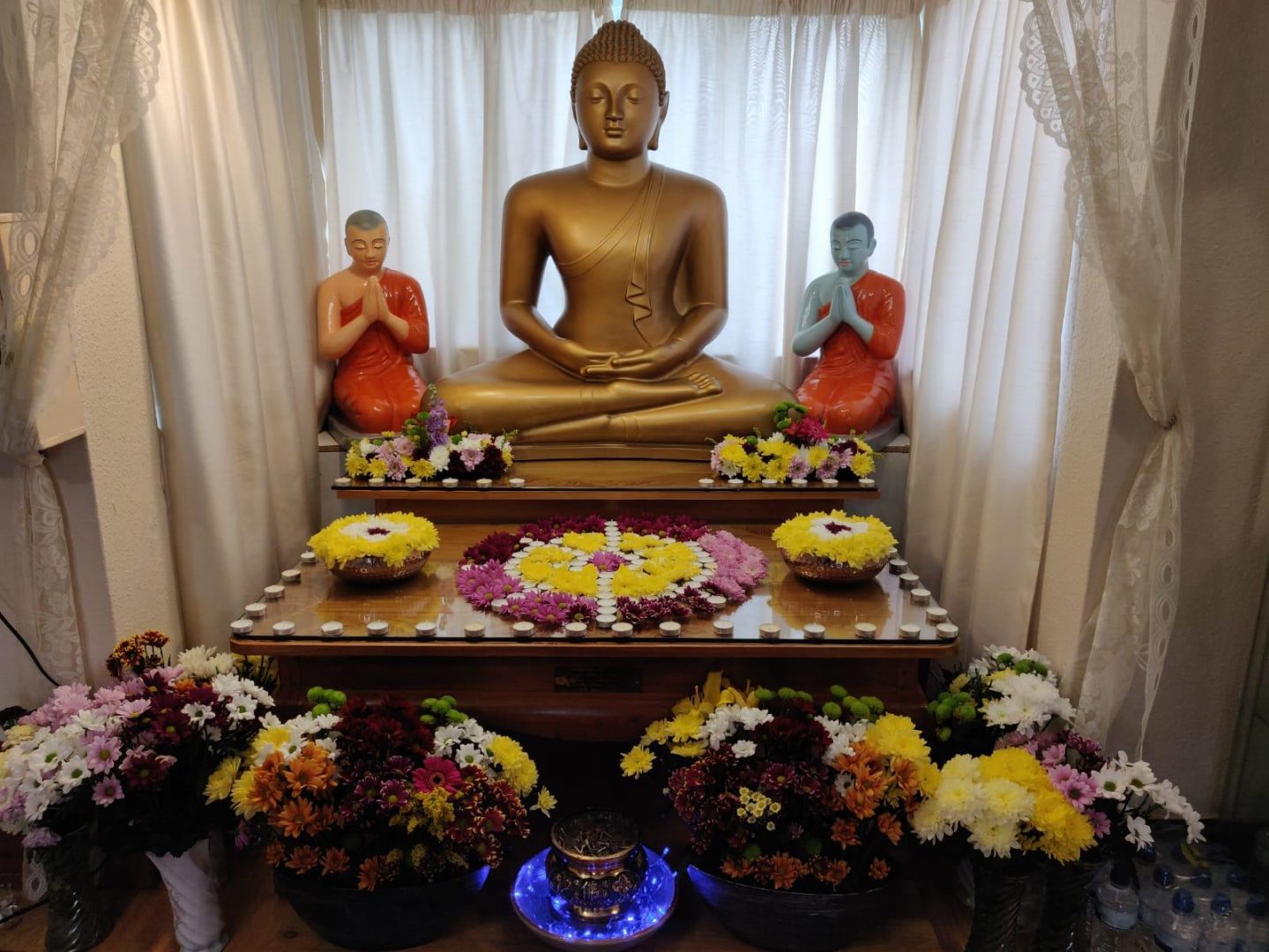 The Leicester Buddhist Vihara is a Buddhist temple and one of the leading centres of Buddhism in Leicester and the UK. We provide help, advice, teaching and training to the Buddhist community and those with an interest in Buddhism or meditation. Beginners are most definitely welcome as well as experienced Buddhists.

A team of fully trained Buddhist monks are available to provide help and information on an individual basis to any visitors interested in the teachings and practice of Buddhism and meditation.

Facilities at our Buddhist centre include a Shrine room where regular meetings and Dhamma discussions are held. This also provides a peaceful environment for people to learn and practice meditation in Leicester with regular meditation sessions.

We provide a well-stocked library of Buddhism books in a variety of languages covering the full spectrum of Buddhist teachings. The Vihara also provides a private meeting place for counselling and one to one advice.

The Leicester Buddhist Vihara primarily teaches Theravada Buddhism but also caters for the needs of other Buddhism groups such as Zen Buddhism.

Please enjoy the information on our website and feel free to contact us if you require any further information.

Regular Dhamma study and meditation meetings are held at the Vihara. Details of events are posted on the Events page and in the News section.